And behold, the star that they had seen when it rose went before them until it came to rest over the place where the child was.
When they saw the star, they rejoiced exceedingly with great joy.
And going into the house they saw the child with Mary his mother, and they fell down and worshiped him. Then, opening their treasures, they offered him gifts, gold and frankincense and myrrh. Matthew 2:9a-11
Epiphany is the celebration of the Three Wise Men. It is often referred to as the last day of Christmas, and it was the day where the wise men finally moved to the manger that sat in my classroom.
As a teacher who taught in Arizona for four years with a background in Spanish and English as a Second Language, I became quite familiar with the holiday of Dia de los Reyes. In English, this translates to the Day of the Kings.
In my Spanish classes, we would celebrate in a variety of ways, but it often included this special treat. The Rosca de Reyes (or Kings' Bread) was easily found in the local grocery stores, but I have included this holiday recipe below. A "baby Jesus" figurine is hidden within the bread
.
Recipe
Ingredients:
- 6 cups flour
- 3 tablespoons yeast
- 5 egg yolks
- 5 eggs
- 1/2 cup of margarine
- 3/4 cup sugar
- 2 teaspoons orange blossom water
- candied fruit
- 1 egg for brushing
- 1/2 teaspoon salt
- 1/2 lemon zest
Directions:
Dissolve the yeast into 4 tablespoons of warm water and add 1/2 a cup of flour to form a small ball of dough. Let it sit for 30 min. in a warm place until it has almost doubled in size.
Make a ring shape with the rest of the flour and pour the eggs, 1/2 a cup of sugar, and the salt in the middle. Mix together and then add the egg yolks, the orange blossom water, the lemon zest, the margarine and the small ball of dough. Knead together well, make a ball and let it rest in a warm place covering it with a damp towel for 20 min. until it's grown in size substantially.
Knead again and form a large ring (or two smaller ones). Place in a buttered and floured tray, brush it with a beaten egg and sprinkle with sugar. Before putting it in the oven decorate it with the candied fruit. Bake until golden.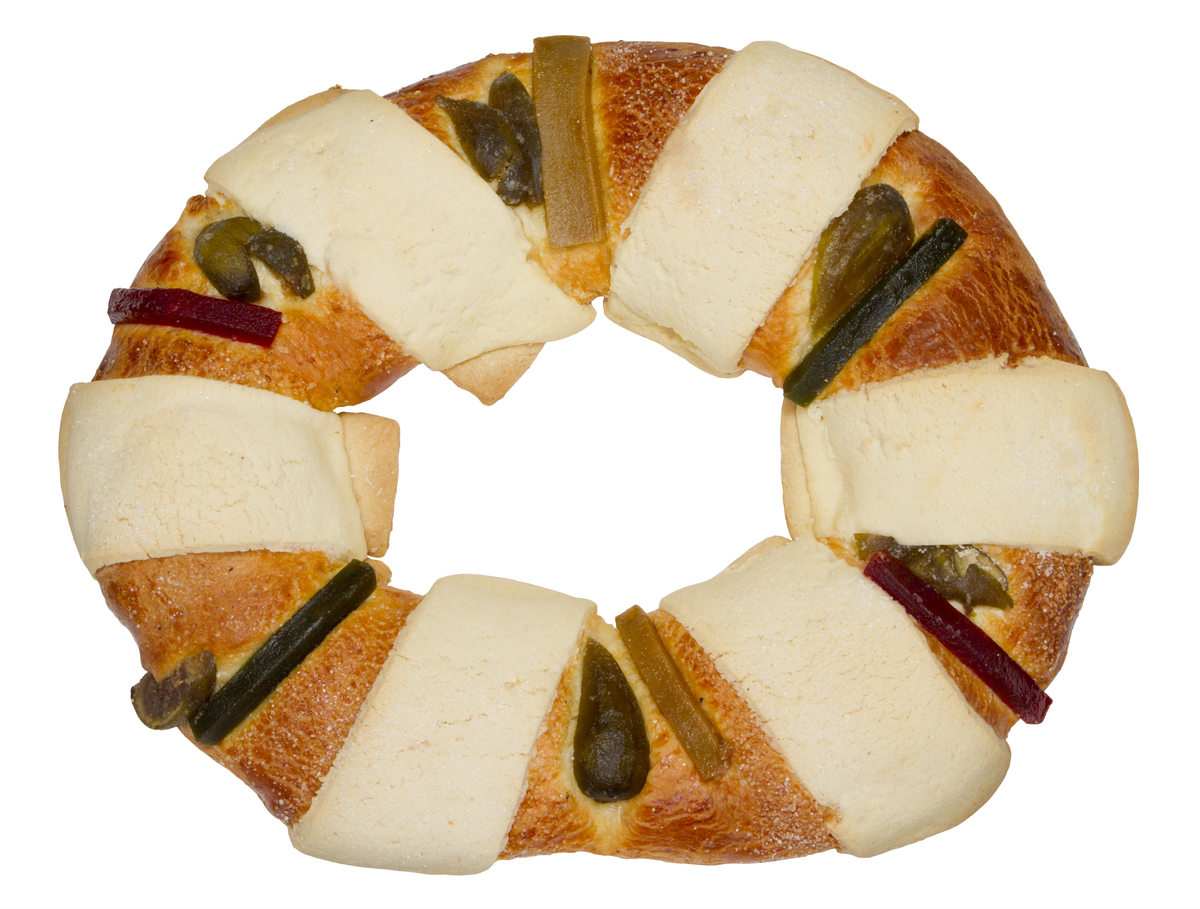 I found this
link
for baby figurines for Jesus.
The recipe comes from this
website
.
I taught grade K-5, so the activities we did varied as well. I have included some links for vocabulary and a book in case you are interested:
http://www.speakinglatino.com/spanish-vocabulary-to-understand-three-kings-day-15-words-you-need-to-know/
http://www.barnesandnoble.com/w/celebra-la-navidad-y-el-d-a-de-los-reyes-magos-con-pablo-y-carlitos-alma-flor-ada/1104154457?ean=9781598201246
How do you celebrate Epiphany in your classroom?
May God bless you as you begin the new year in the Name of the Lord!